Celebrating A Golden Anniversary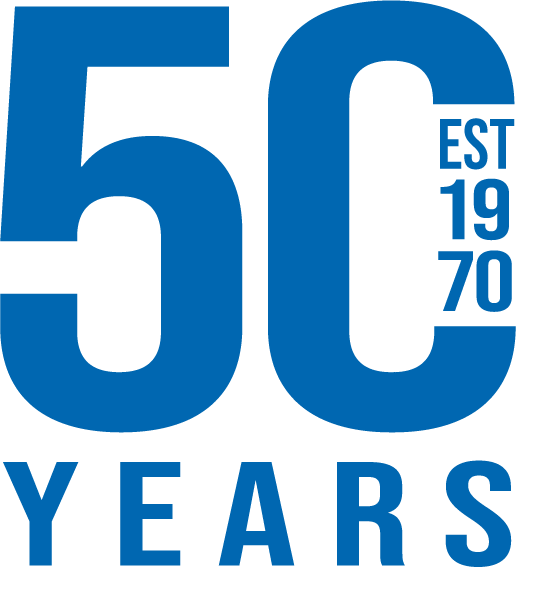 An American success story founded on the principle of providing reliable power solutions where quality and responsiveness matter.
Newmar Power has been providing reliable power solutions for over five decades. From humble beginnings to powerful player in the power electronics industry, Newmar is the brand trusted by professionals across marine, network, industrial, public safety, and traffic industries worldwide.
Read the press release or explore Newmar's journey below.
1970
Wess George was an electronics engineer who stocked parts to support his business of servicing boats at his local marina. Eventually, Wess designed and built his first product, a voltage converter for a radio company. In this fashion, Newport Marine Engineering was born as a side project in Wess and Linda's garage.
1971
As the business grew, Wess and his wife, Linda, moved the company into a small building in Newport Beach, CA.
1977
The name was changed from Newport Marine Engineering to Newmar Power by George Yarbro, who also designed the legacy logo featuring the signature telecom waves.
1979
Newmar quickly outgrew their original space and moved to a larger building in Costa Mesa, CA.
1981
JR Johnson, a former sailor, pilot, and successful businessman, came out of retirement to purchase Newmar.
1982
The first machine shop was installed in the Newmar factory, markeitng the beginning of expanded manufacturing.
1990
Newmar began manufacturing products with 2-way radio technology to serve the telecom industry.
1998
The development of 12, 24, and 48V PM Series power modules allowed Newmar to play in cellular applications.
2001
The first large telecom deal featuring a hot-swappable DC system kicked off the growth path for rack-mounted telecom products. An expanded family of 48V systems, panels, and DC-DC converters was launched through a rapidly growing distribution network.
2006
The Phase Three Modular System (PTMS) with hot swappable modules was launched, a product focused on marien applications.
2009
The Site Power Monitor (SPS) was developed, an ethernet based remote monitor for site power systems, largely applied in the gas and oil industries. Positive train control systems began utilizing the Site Power Monitors and power modules after the infamous Chatsworth crash.
2015
Newmar launched a line of Power Enclosures (PEs) to serve the traffic and public safety industries.
2017
Newmar was purchased by Windjammer Capital and joined the Mission Critical Electronics family of brands.
2019
Battery Backup released to provide backup DC power to bi-directional amplifiers, aimed at serving the public safety sector.
2020
The Rugged AC Uninterrupted Power Supply (outdoor UPS) is launched to provide power for public safety, traffic, rail, e-tolling, and critical network applications.
Powering the Network
Solutions for network and industrial applications
DC Power Onboard
Solutions for marine applications